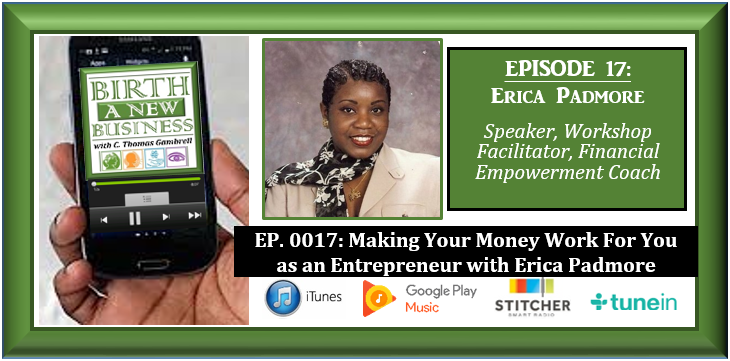 Erica Padmore – Speaker, Workshop Facilitator & Financial Empowerment Coach
0017: Making Your Money Work For You as an Entrepreneur with Erica Padmore
For the past 2 decades as a top producing leader in the industry of Network Marketing, Ms. Padmore has been empowering home-based entrepreneurs to become peak performers. Her early success in the mid 90s was grounded in the national and international expansion of the now largest telecoms company in the World.
Erica's success in network marketing led her to her passion for personal development and professional speaking. She has conducted seminars and workshops for audiences throughout the country on topics ranging from: Conflict Resolution and Personality Profiling to Wealth Creation, Accumulation and Preservation and is an advocate of life long learning.
Currently she is focused on teaching people how create wealth by saving and investing in precious metals and cryptocurrency. She holds a Bachelor of Science degree in Marketing from Michigan State University and the proud Mom of a beautiful daughter.
Learning Nuggets:
Save in Silver and Gold
Crytocurrency is the future of money!
Resources and Links: