About C. Thomas Gambrell, the Homefront CEO Success Man!
BRIEF BIO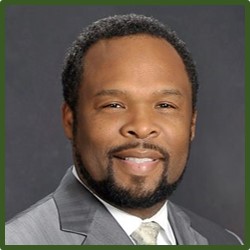 C. Thomas Gambrell is an eminent speaker, trainer and business success coach. He provides coaching and learning management consulting services to solve training delivery, knowledge transfer and information exchange problems for business owners, member associations, corporations, not-for-profit organizations and public sector clients.
As a professional success coach, C. Thomas Gambrell addresses audiences throughout the nation training and inspiring people to become peak performers. Mr. Gambrell's success emanates from a true passion for helping individuals and organizations get more of the right things done in less time.
C. Thomas' captivating messages resonate with a wide variety of audiences because he not only provides inspiration to help others want to be self-motivated, he also shares specific strategies to help them in the achievement of their desired outcomes. Mr. Gambrell offers proven learning strategies and technology solutions that enable organizations to function more effectively in a 21st Century economy.
Mr. Gambrell attended Columbia University where he received a B.A. in Computer Science. Recognized as a consummate professional, C. Thomas has gone through his career achieving at the highest levels. From becoming a corporate trainer and global project manager, to top producing marketing & sales professional, to respected entrepreneur, he is a model of the practical information he shares on thought and performance excellence.
the best place to get a loan
PARTIAL CLIENT LIST
New York University, SmallBusinessCamp.com, Microsoft, Inc., Soul Purpose, Inc., ShanelCooperSykes.com, Bronx Community College, Rockaway Development and Revitalization Corporation, Harlem Commonwealth Council, The Training Associates, Department of Homeless Services/Accenture
OTHER ORGANIZATIONS THAT HAVE BENEFITED FROM C. THOMAS' TALENTS
Sumitomo Bank Capital Markets, JP Morgan Chase, Goldman Sachs, Cushman & Wakefield, Lehman Brothers, Citibank, Deutsche Bank, Bedford Stuyvesant Restoration Corporation
CREDENTIALS
Education: B.A. Computer Science, Columbia College: Columbia University in the City of New York
Professional Career: Network and Software Engineer (Sumitomo Bank Capital Markets), Accounting Systems Application Development Project Manager (JP Morgan), Global Learning Management Systems Operations Manager (Goldman, Sachs & Co.), Director of Learning Technology (Cushman & Wakefield).
Entrepreneurial Experience: Founder, Business Success Coach and Consultant @ CThomasSuccess.com (formerly known as GBL Seminars, LLC – 16 years in Business), Host of Birth A New Business Podcast, Network Marketing Industry Leader (ACN, ViSalus, SISEL International, Zrii & Rejuvenetics), Corporate Business Success Coach (Warm Spirit), Co-Author of "Success on God's Terms: How to THINK, SPEAK and PERFORM to SEE the Kingdom of Heaven on Earth", Publisher (GRIP Media Publishing)
HOME CHURCH
Abyssinian Baptist Chruch, Harlem, NY – Reverend Dr. Calvin O. Butts, III
STUDYING CHRISTIAN EDUCATION AT:
Bethel Gospel Assembly, Harlem, NY – Bishop Carlton T. Brown
Bethel Bible and Missions Training Center in association with Oral Roberts University School of Life Long Learning.